Written by pikaby
Along with the partial songlist (22 out of 50 songs revealed) came about ten or so screenshots of the gameplay in Taiko no Tatsujin DS 3. Click 'Read more' to see them.
Images from Famitsu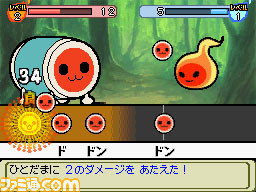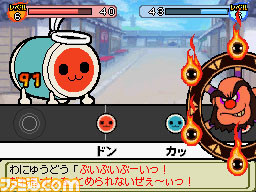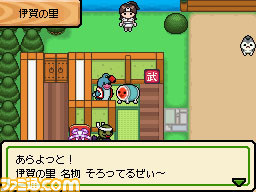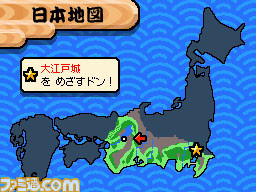 The story mode this time isn't like in its previous incarnation, where you had to complete certain challenges with a song or fight off evil mecha-drums, but is now an RPG-like adventure with ancient Japan as the world map and all the usual, traditional Japanese phantoms and monsters and ghosts as enemies.
If you're familiar with mythical Japanese lore or even played one or two games with ancient Japan as its theme (Okami, Muramasa: The Demon Blade, to name a few), you'll probably be all too familiar with the set of enemies. How you fight them is still unknown, and whether or not you play along to songs in this mode is also not known yet. But one thing's for sure, this has never been done in any Taiko no Tatsujin game before, and could be interesting when it turns out. You even have a HP bar and levels!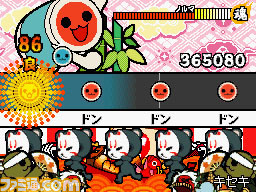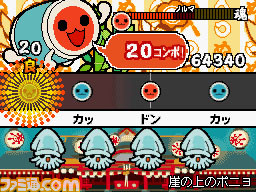 Other than the lavish new RPG mode, main play mode is identical to everything in Taiko DS 1 and 2, exclusive only by its song list, which is bound to feature some epic songs. I'm already drooling over being able to play the Studio Ghibli anime songs....Ponyo is one of my all-time faves. WANT!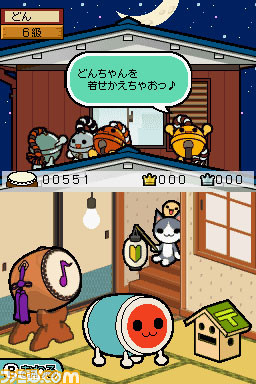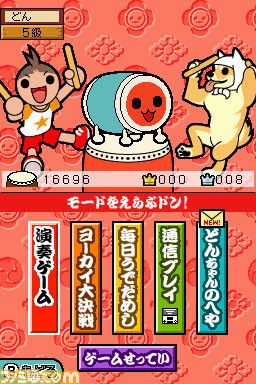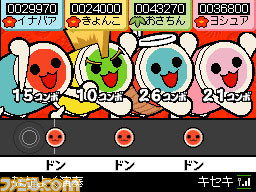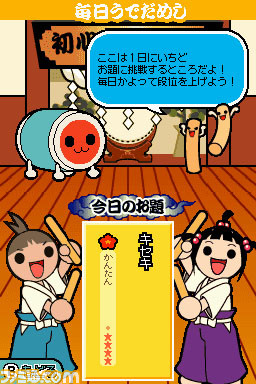 Main menu, Don-chan's room with a mailbox, costumes and sounds, multiplayer, the dojo....Not a single feature out of place. Fans will feel right at home with this and dive right in. As long as the song selection is good nothing's wrong with a Taiko game, ever. Fact!